One of the best ways to improve your business efficiency or productivity is to make your staff more efficient or productive. We are all familiar with the saying, "Work smarter, not harder." If you are one of the business owners who are trying to make their employees more productive then this blog is for you. We will go through the various ways that you can make your employees more productive while working from home or working in the field.
This article is a dedicated reading for all business owners, who want to run a business successfully in a short time. Or in a short sentence, the article is a guide for all small startups.
In this article, I will explain to you how to track the field sales team activity in a small startup by using a simple software tool.
In my opinion, There are two types of business owners. There are individual business owners who want to handle the business by themselves and there are some business owners who want to bring their business to a big brand company. And in order to achieve this goal, the owners of the company must have a good marketing team who can present their products or services to the market with a good presentation. And if you have a great marketing team then you have to manage this field sales team very effectively.
Why is it important to track your team activity?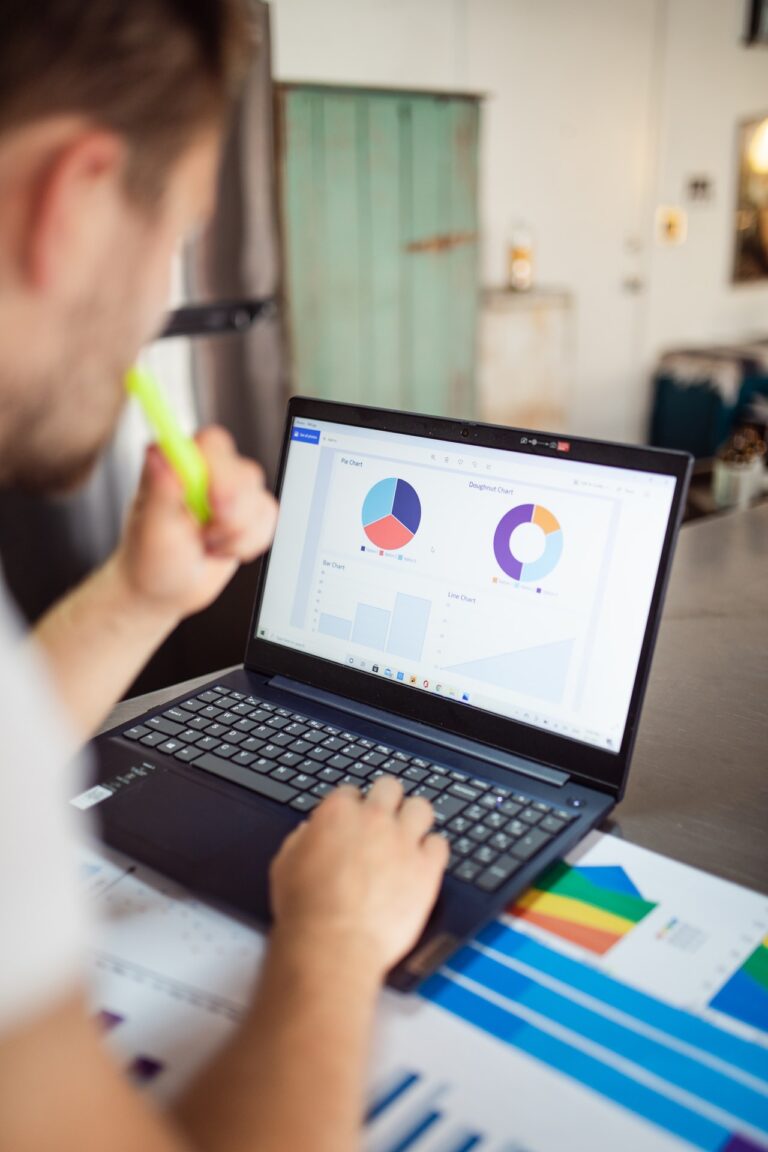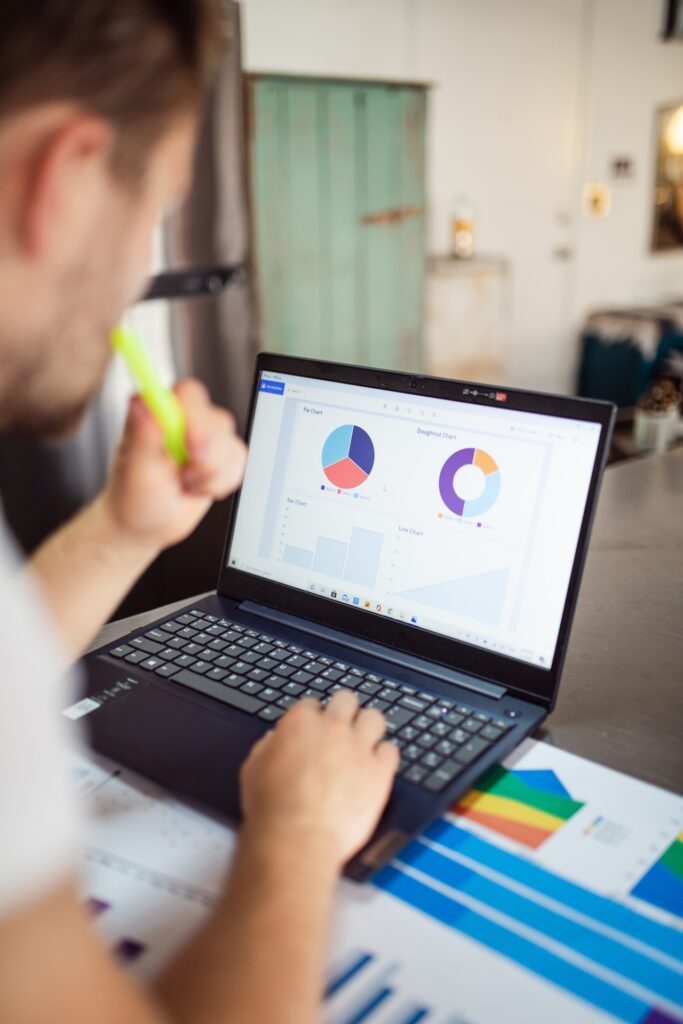 Field Sales team management is an important discipline required in business as it will have a direct impact on your sales team. Managing the entire sequence of the field sales team and establishing the connection between all the processes in the sales team funnel will produce better results and will help in boosting the Field Sales Team.The most important responsibility is handed over to the Team Leader and their efficiency directly relates with the sales team. To assist such Field Sales Team Managers and to help them, there are various Field Sales team management and productivity tools that help you boost your Field Sales team and also make your team process more efficient.
How to use tracking software to track the field sales team daily activity?
Managing the Field Sales team is the most prime and required part in any Business as this will have a direct effect on the Field Sales team productivity. Keeping the whole Field Sales team process ,the team activity with the coordination between the full team and Team leader is the more crucial part. However, there are so many software and tools available which are very useful to tracking all the activity of the marketing team.
Now managing and maintaining the field sales team is so easy with one of the best sales tracking tools TWIB.
.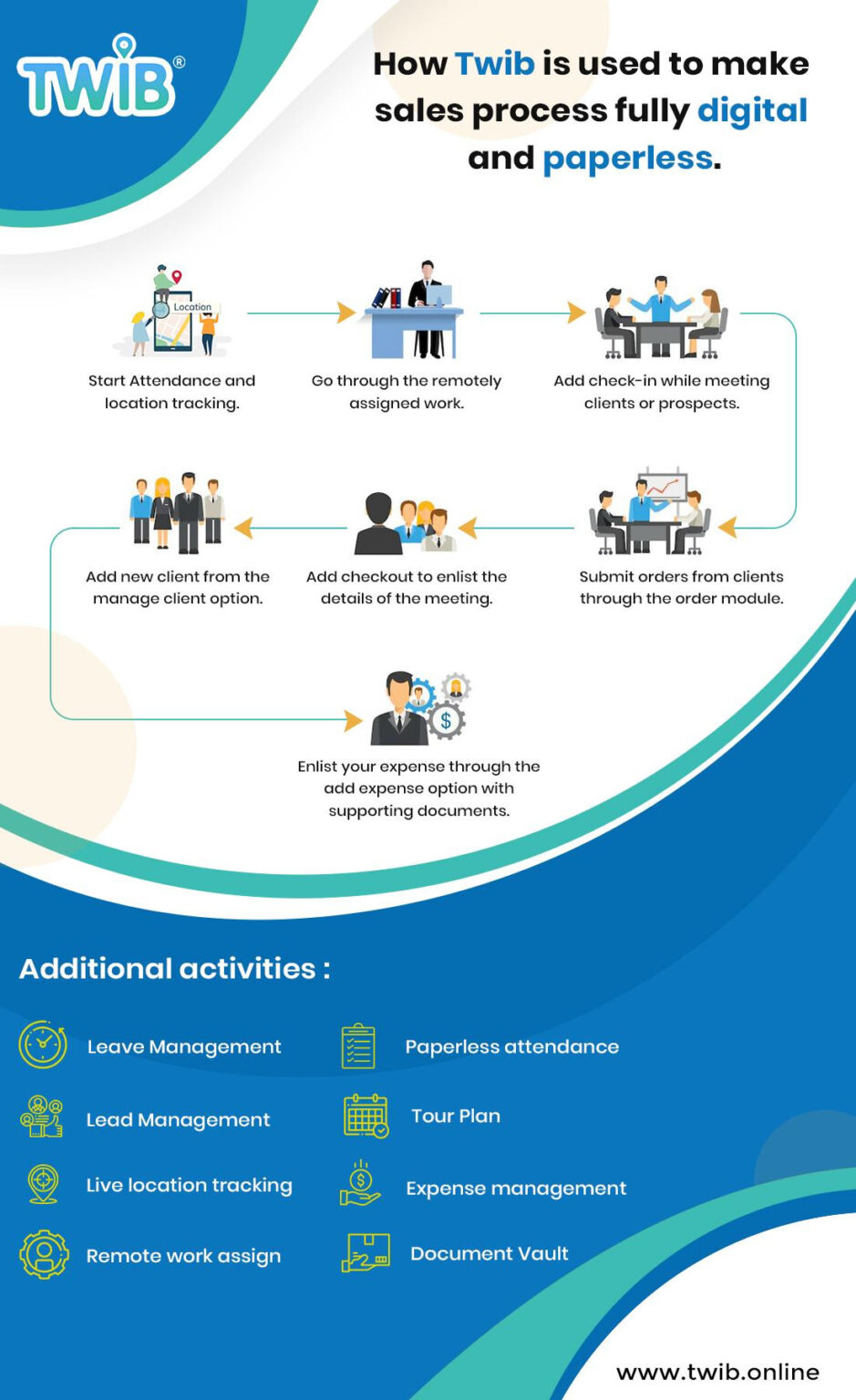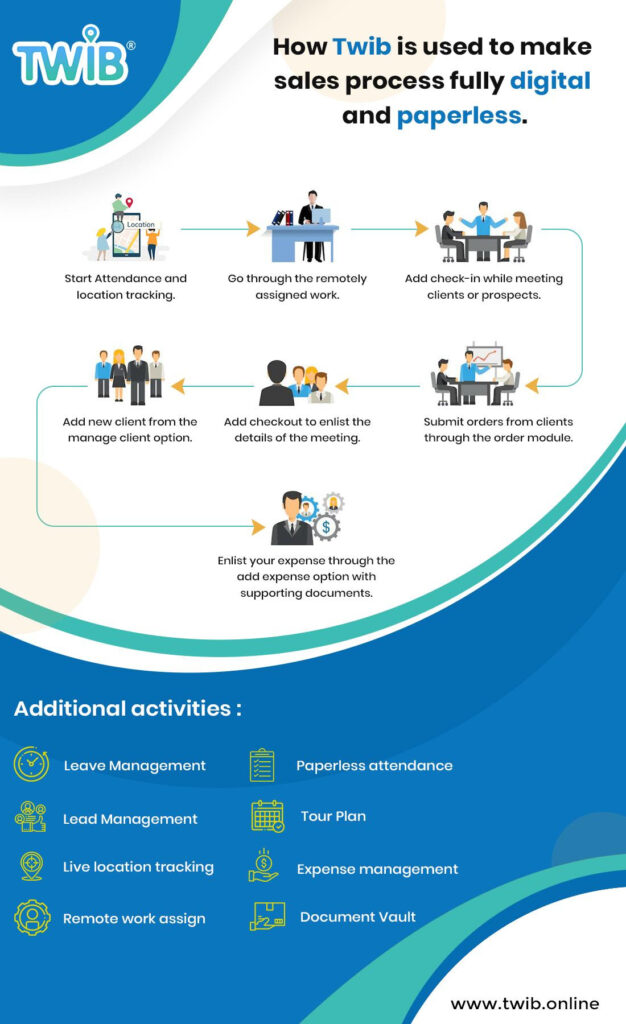 Twib is a Field Sales team activity monitoring software. It is an effective tool that helps you to organize and manage your Field Sales team. It has features that can be effective for you to solve your problems regarding tracking your Field Sales team's daily activity. The features of GPS Tracking, Check-in and Check-out, Remote Attendance, Manage Expense, Offline Capability, Custom Forms, Analytics Reports, Tour Plan, and Lead Management, in TWIB can definitely be a one-stop solution for all the issues related to managing the Field Sales team employees. GPS Tracking – Having a GPS tracking report including the total kilometers traveled by your sales employees will always be beneficial for employers to be specific about their sales team and manage an uninterrupted sales process.
Manage Expenses – Sales employees can upload their expenses through TWIB, even they can attach photographs of any bill or expense. From the admin end, the employer can approve or reject the expense.
Check-in – the unique feature of check-in and check-out in TWIB is of utmost importance for the reporting of the sales team. The sales employee can add a check-in from any place at any time to mark his visit with the prospect or the client, even if he can attach a photograph for accuracy.
Check-out – Not only the check-in feature TWIB provides the check-out feature and also records the time spent for the meeting.
Remote attendance – Remote attendance by the sales team is a much time-saving feature for both the employee and the employer. The sales employee now doesn't need to travel back to the office for the reporting, they can mark their attendance from anywhere in the field and the employer will also have an accurate report of their start and end time and location.
How to encourage a sense of teamwork in the company?
For any Company to be successful, there must be a proper Team and a team leader will always be present. Many company owners are paying more awareness to financial resources and other assets. But there is one most important asset you have to look into that one critical resource: employees. Employees always need to be supervised perfectly, so that they can always put their full output and give their attention to the growth and success of the organization.
Leaders need to signify ways to keep their employees motivated to improve teamwork in the workplace.
Conclusion: Creating a work team with great teamwork is a great business success.