This client was searching for an e-commerce solution. Ablion, being a digital service provider, built an e-commerce website https://thegigclub.com/ for the client in both Hebrew and English language. Although they are having a physical store in ISRAEL they wanted to expand the business through the web so that it doesn't remain area specific and can reach out to more and more people. With the increased sales benefit thegigclub has an App for Barcode Scanning for easy handling of the selling process. All these were done by Ablion. Their business is still growing and Ablion is dedicated to the project with sincere efforts.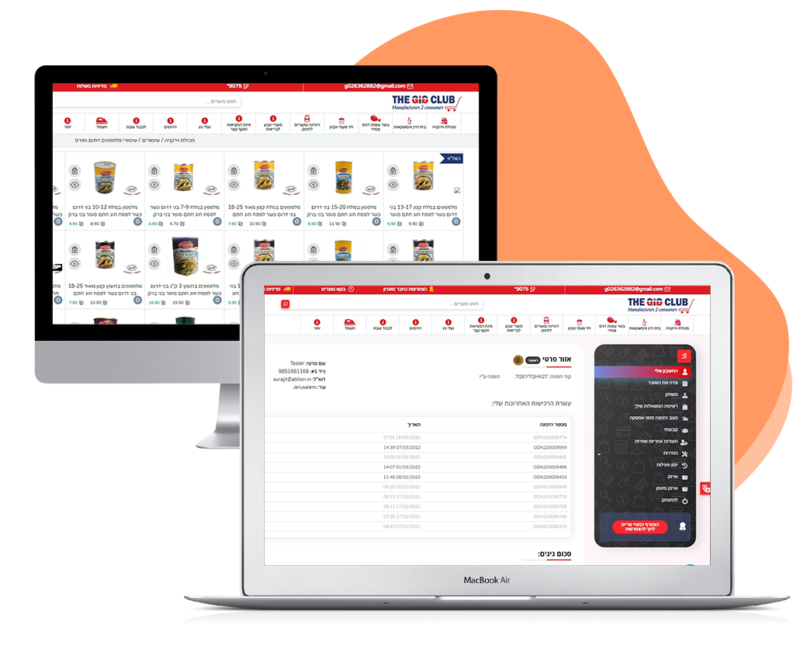 thegigclub is an integrated ecommerce platform based on israel to meet manufactures with club members. Here all club members are assigned to group which is supervised by one or more group leaders. Club members can register and login to thegigclub seamlessly if they are from israel and purchase their products from varieties of category, sub category and departments. Visitors can even add their products to cart first and login later to purchase the product. After adding their product to cart they can purchase with the site's voucher or integrate payment once or even in emis. Club members can choose instant next day delivery or choose a particular delivery date to receive their products.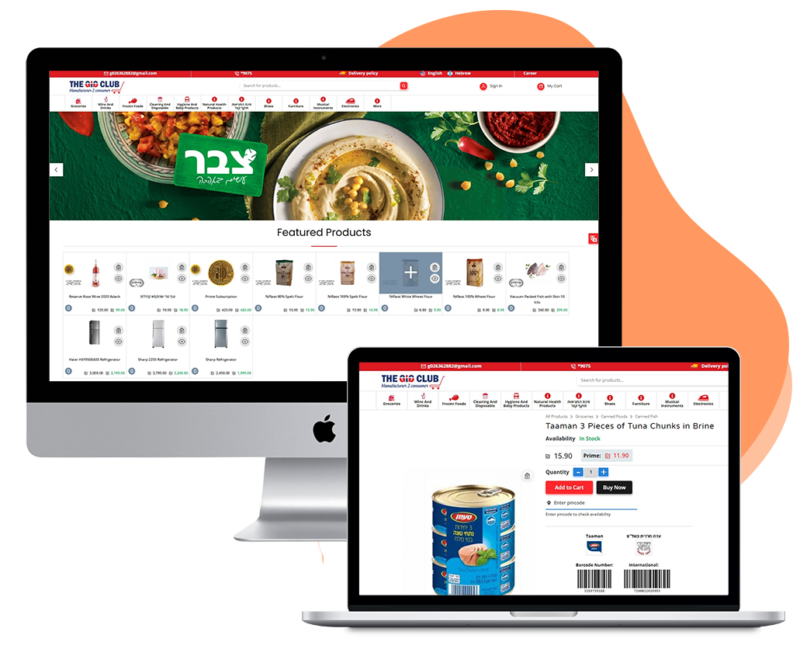 The GIG CLUB includes a variety of products, general consumption, various types of food, equipment, furniture, household utensils, health products, and more. It is divided into shopping sites of the club, where orders & shipments are performed by the club. Part two works as a portal. The portal includes shops, businesses, and service providers of various types, who give GIGs or they accept GIGs. The supply of orders from these businesses is carried out by the business owners and is under their responsibility. This section also includes an Internet list of businesses that accept or respect GIGs that are active only in physical stores. Currently, the website is in both English and Hebrew (RTL). You can choose products based on kosher brands. The site is also integrated with integrated search features. This site has a game feature to get a chance to win gig balance.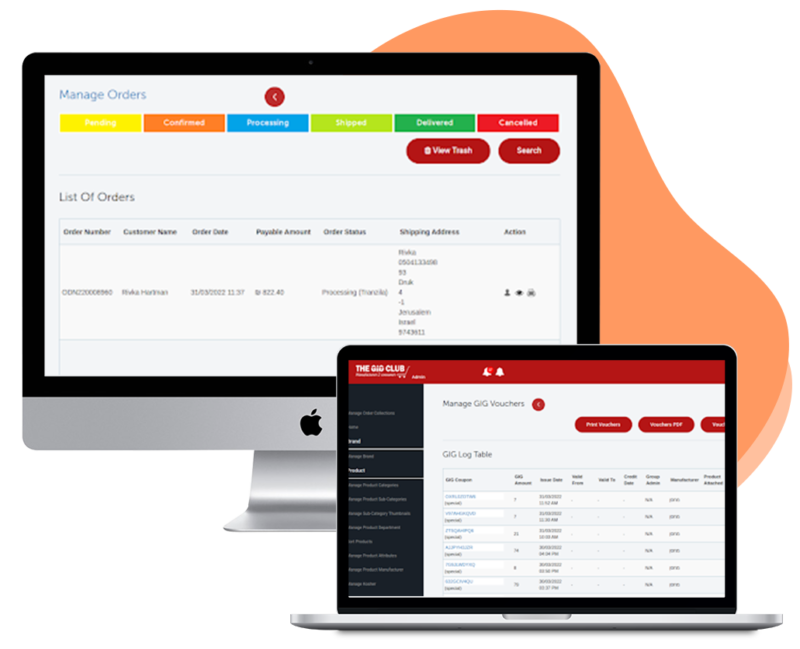 Inorder to manage the front end of the website, we have build a fully customize backend to manage every aspect of the site. We have different sections such as product (such as manage product category, subcategory, department, product catalog, product request, shelf numbers), people (such as manage club members and group admin), orders (manage orders, returns, vouchers, product delivery), detailed reports (club member, group admin, delivery, order received), contents (manage images, blog, sliders, home page contents) and also individual pages.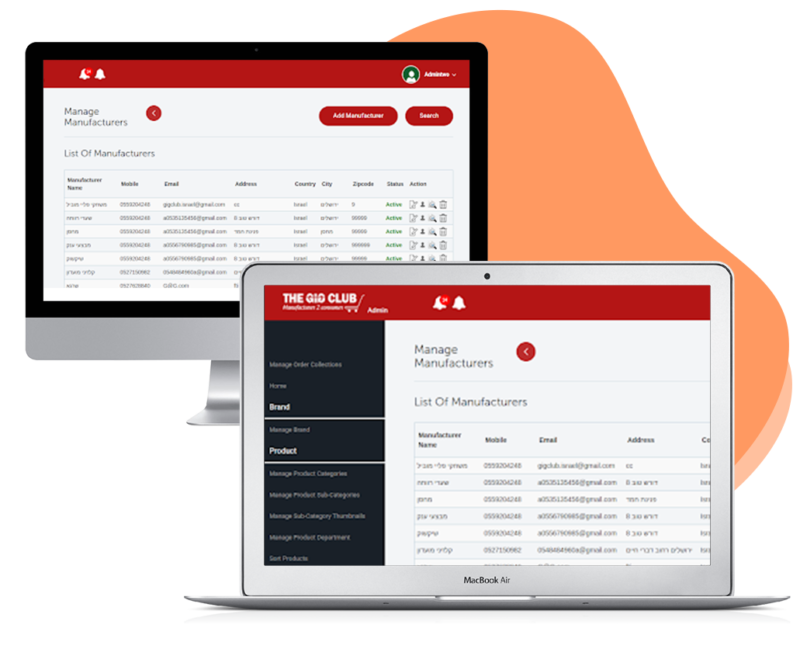 We have created a detailed section of the manufacturer to manage them. From the admin panel you can manage products, warranty and service orders of every individual manufacturer. You can edit and view the activity log of the individual manufacturer. Manufacturers can also login from their panel and work on the same.